This post contains affiliate links, which means that if you click on one of the links, I'll receive a little commission at no cost on you.


Summer is just around the corner and we all know what that means, School is out and our kids will have a couple of months of "freedom". I am pretty sure that most families have all these big plans this summer, road trips, out of state vacations, theme parks and plenty of fun planned out throughout the break.
What better way to spend summer break than at the beach with plenty of sun and sea. Lucky for us, we live where most families consider a vacation destination, good ol' Florida! In our book every weekend is a vacation, weekends for us are times we spend at the beach, picnics at parks or just simple playing with our kids at local playgrounds. You really don't need to spend a fortune to enjoy moments with each other.
How to make summer fun and legendary?
For us, consider ourselves local legends, a few minutes drive and we are already at the beach, it's free and it's always there! We also have tons of parks and playgrounds throughout the city where we normally spend most of our time.
My kids are happy with a Slurpee, a bike and a playground. Like what i just said, local legends!

This summer me and my kids will definitely spend most of it at the beach building sand castles, fishing and of course swimming. A road trip out of town will also be included in our plans. Who says you have to spend a fortune to have fun when all we will be needing is gas in our car and the roads that will lead us to happy memories.
Of course, gotta make sure my kids are comfy and dressed to impress, guess what? Gymboree will help our local legends stand out in the crowd.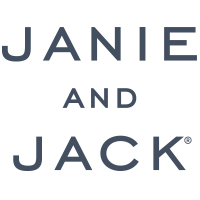 These are my top pics from Gymboree this summer. Comfortable stylish clothes that makes a statement, #Locallegends. Check out Gymboree's huge selection of outfits and designs that will make each summer a summer to remember.
Red, white and cool kooks for cookouts, parades and fun all season long! Make Everyday Legendary, Check out my awesome finds from the Americana Shop Collection:
For Girls:
USA Together Tank
Celebrate the 4th with this classic tanktop, Together we shine in red, white and blue.
Star Denim Shorts
Cute and sassy, perfect for summer. Your kids will look stylish in these denim shorts.
Star Two Piece Swimsuit
Star studded, let your child shine like a superstar at the beach.
Flag Two- Piece Swimsuit
Proud to be an american legend? Show if off with pride!
Ruffle Dress
How could you ever go wrong with this outfit, cuteness to the max!
Pom Pom Sandals
These sandals will pair perfectly with any of the outfits i highlighted above!
Of course, we also want to have our boys look legendary this summer, here's my select choices of outfits that i love.
For Boys:
Flag Shirt
USA all the way, broadcast your love for America!
Cut-off Shorts
Classic jean look perfect for any occassion and looks good with any top.
Flag Sneakers
Red, White and Blue says it all.
Ombre Polo
This polo reminds me of tie dyed clothes done correctly.
Cargo Shorts
Beach wear, ordinary days at the beach or the mall, look good wearing these shorts!
Pair 'em with a nice pair of sneakers or flip-flops for that summer look!
Suspender Shorts Set
I don't know why but this is my fave of all faves! Looks soooo cute!
My tips on how to enjoy summer and make it legendary.
1. Dress down but stand out. Make sure our kids are comfortable with what they have on, take note on how hot summer can be especially at the beach.
2. Sun block. We don't want them to have fun for a day then suffer after wards with sunburns. Use Sunblock when you head on out.
3. Pack a lunch. Bring plenty of drinks. Enjoy picnics at the park, forget about spending money on fast food places and eat healthier with your own home made lunches.
4. Look for local places that you can take your kids to, museums, parks, some cities even have movie nights at the park, and it's all free!
5. Have fun!

What are your plans this summer? How are you going to make it legendary for you and the kids?
Visit gymboree for a huge selection of clothing and outfits that will make tyour summer and your kids LEGENDARY!